The mobile game Assassin's Creed: Rebellion allows you to control Assassins from different eras simultaneously. The gameplay and character design of the Assassin's Creed universe has been redesigned specifically for phones and tablets. The game features nice graphics and interesting mission sequences. It is conditionally free: you don't have to pay to download it, but donations allow you to speed up the game timers.
Gameplay Assassin's Creed
The player gets an assassin's headquarters at his disposal. With increasing levels opens up the possibility of setting up empty rooms, turning them into bedrooms, forges, warehouses, training halls. As the level of rooms opens up new opportunities, for example, in the forge you can create more powerful weapons. Once the first building has been fully upgraded, the player will have access to further rooms.
In order to complete any mission you must assemble a squad of assassins with the appropriate specialisation. In the game, an assassin can train in a HQ and go on a mission at the same time. At the start of each mission, a squad will enter the first room of the location. The next rooms can only be accessed by the assassin alone.
The player controls the actions of the heroes during the mission. Possible courses of action:
● walk stealthily to the next door;
● use the hidden blade;
● fight with swords.
The chance of success for each action is indicated on the screen. Missions don't take long to complete. Missions are available automatically. But the software sends assassins on missions randomly, without regard to ability, so the chances of successful completion are reduced. After completing a mission, information must be accumulated at headquarters to launch a new adventure.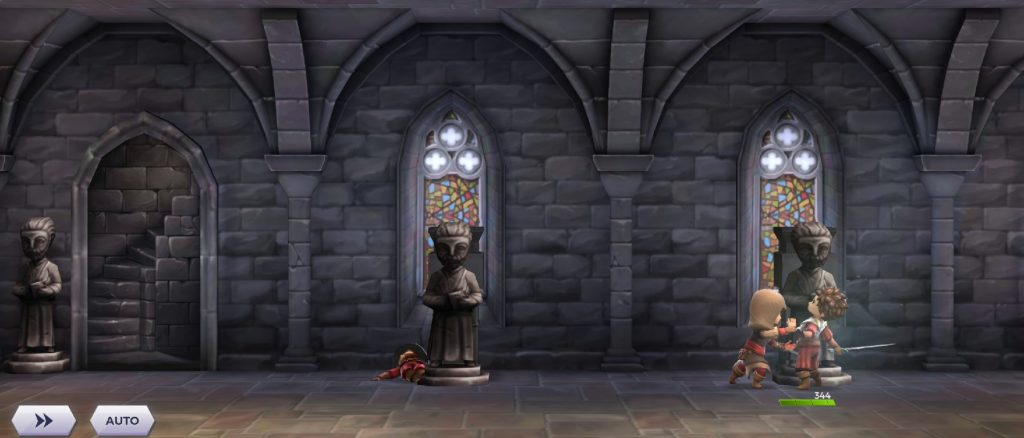 Development opportunities in Assassin's Creed: Rebellion
The player receives rewards for successfully completing missions, including resources for training assassins and improving equipment. The more highly trained your heroes are, the easier it is for them to complete new quests. You'll need to create suitable armour and weapons for each hero. As soon as you level up, you should send your assassin for training.
Rewards include DNA fragments that unlock new heroes. The player sees how many and which fragments it will take to unlock a character. It is possible to collect the right fragments to unlock a particular assassin.
Assassin's Creed: Rebellion has daily quests and time-limited events. Successful completion of the quests will unlock currency and DNA fragments from rare assassin heroes. To complete the event series you will need to log in to the game frequently to level up your characters.
Paid options
For real money players can buy DNA and get new assassins faster. The game has a paid subscription that increases daily bonuses and rewards for completing quests. Money can also be used to buy Helix credits, which can be spent on weapons, maps, riding animals and ability points. According to player feedback, banners with promotions and special offers sometimes appear too often and distract from the game.
Conclusion
Assassin's Creed: Rebellion has a confusing interface, which is hard to figure out the first time. But after learning the game's features, you can successfully train assassins, send them on missions, develop your headquarters and create equipment. Time per session is limited by timers. For money players can earn increased bonuses for completing missions, unlock new heroes and buy equipment.